Looks like we have yet another great weekend of weather to be on the ice. Just a reminder the 94.7 WCSX Cold as Ice Fishing Tournament is this Saturday at the Day Sail. They will be taking walk up sign ups. Over all fishing has been reported has good from the majority of the guys coming through the shops. There has really been a boom of guys chasing pike this year and they are doing well more about that later in the report. We have worked really hard this week to get restocked on cleats, scoops, safety spikes, Spuds and augers for you guys. All of these were hot items, last weekend and we are totally restocked going into the weekend.
Also don't forget we do have the Muilt-species tournament going on here in the shop see my thread on that for up to date info on the board and pics. Some of the pics will be in this week's report also.
Perch:
Perch numbers are still easy to come by. Sorting is still needed and for those that have put in the hours they have been getting rewarded with some great furry of catching in short periods of times. Locate life and then move around those areas and try to locate the bigger fish in those areas. The 1st few hours and last few hours have produced the more consistent big fish bite, but on the days the pressure was a bit higher in the mid day bite has been good in a few areas.
Depths to focus on would be 2 to 6 feet. Try to locate areas that have rocks and sand or some weeds. A few cabbage bed area has also produced, but the sandy bottom tends to be a more stable area for perch only fisherman.
Lures to try, Polish Perch Fry and other small jigging rap style baits. Mark's Willows and Ice Tigers are still some of the most bought lures in the shop every day also. Tungsten and plastics have worked best in the deeper waters and mix bag areas.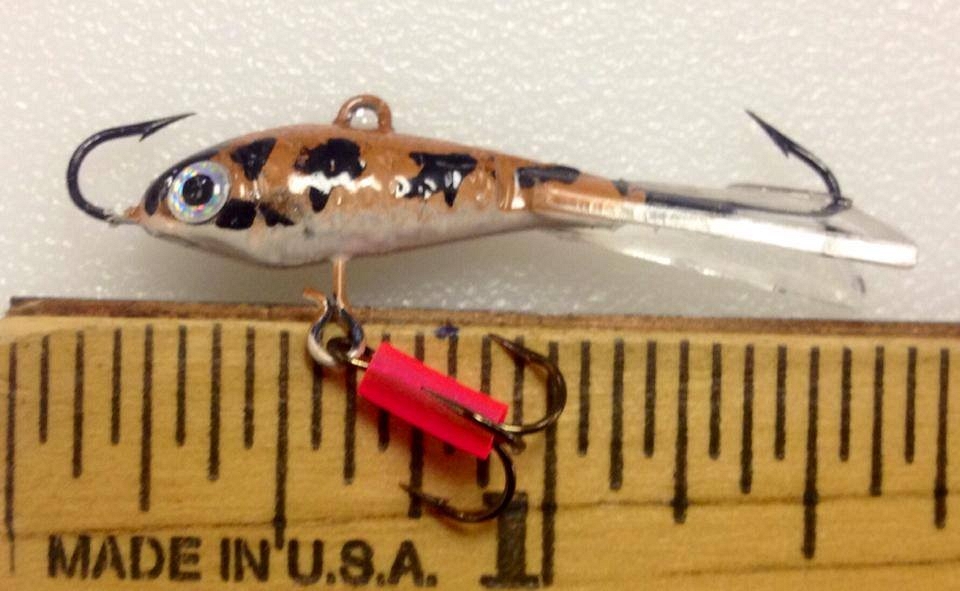 Crappies/Gills/Sunnies:
They took a few days off at the start of the week in the last few days they seem to have started to bite well again for people. Main Lake Cabbage beds are best when there is a lot of pressure in the area. But if you can get into a marina early enough and before the power auger and quads fire up you can get a great couple of hours of catching nice gills and sunnies if you know where the big girls hang out.
If you run into some ultra picky gills and sunnies try dropping down a Purist in brown, Black , or Red. This worked for me the other day to turn the sniffers into biters.
Walleye:
We are still getting reports of some roaming wolf packs of walleye being caught in the shallows at night and twilight times in and around Gino's and Metro Point. There is also some Walleye being caught to the south of the shop in the area of the 400 Tower. For walleye the normal stuff is working Jigging Rap, Spoons and Live minnows.
Pike:
Pike fishing has been very good for those that have put in the time and located large numbers of them. Fish in the 30 to 38 inch range have been common the past week. We got loaded on Spearing Decoy size suckers. We did get one big momma in that is a couple pounds also.