Discussion Starter
·
#1
·
Well, good friend of mine and myself hit it this morning in the soup and we did pretty good. We managed a two man limit by noon, not alot of guys out, figured there would hae been more. Nice mixed bag, 3 mallards, 4 greenwings, 4 widgeons, and 1 Gadwall.
We had some tremendous shots made today as well, I gotta brag on my buddy Johnny and a shot or two I made. We had a pair of widgeons working and skirt the outside of the decoys by another 15 yards, they were working but a little shy. Crossing from right to left, Johnny yells to take em. That son of a gun dropped the pair of them with one shot at near 35 yards! Couldn't believe it! Stoned them both, no crips, no heads up, they were stone dead....simply awesome! I told Johnny that just made up for the 5 shells he spent on a greenwing, I promptly got the middle finger with a big hearty laugh!
I managed a widgeon near 40-45 yards high, and crossing right to left gave her about a 10 ft lead and stoned her butt too! I didn't think I would connect, but had to try, let out a great big "OHHH YEAHHHHH!" We had a few other long shots and connected nicely. Gotta love that BlackCloud!
Here are the picks, birds were a little shy, but we managed to get them into range. Sure hope we get some fresh birds down soon, they are getting pretty hip to what is going on now...gotta work for them some.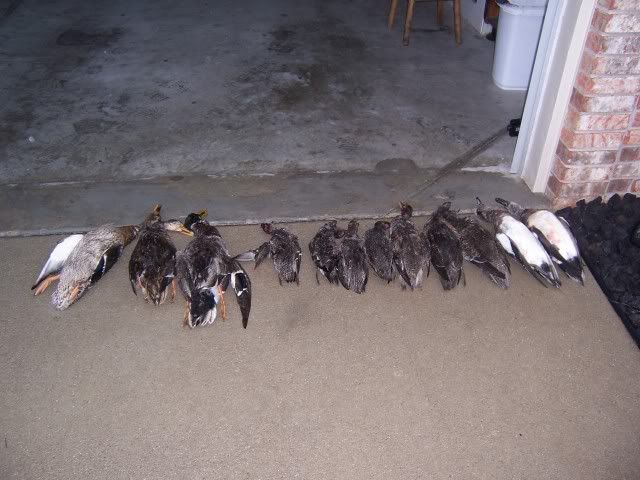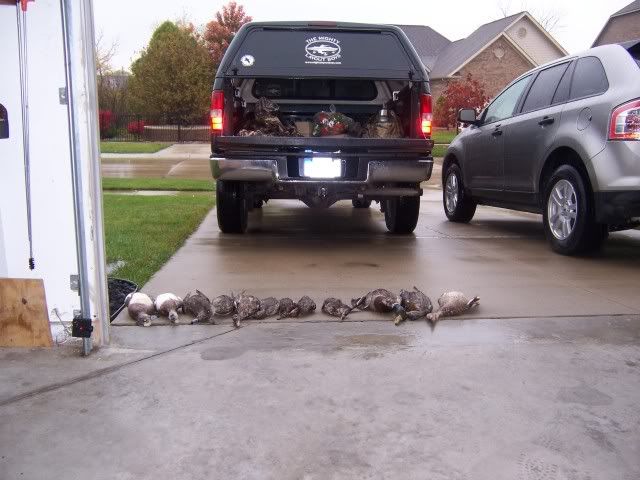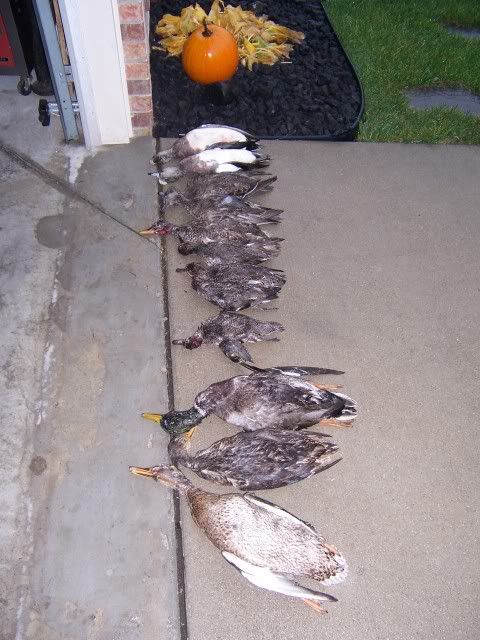 Good luck, and shoot em in the face.