Got a few pictures before the camera died. Hot hunting today. I kind of miss the wet cold weather we have had here the past few weeks. The dogs are testing me quite a bit this week with Tecumseh chasing flushed birds across the horizon and breaking his points prematurely. Looks like I will have to shut them both down for a few days and do some more yard work.
Here is a picture of Tecumseh. I don't think his eyes can open any further than they are. I'd say he really looks happy out here.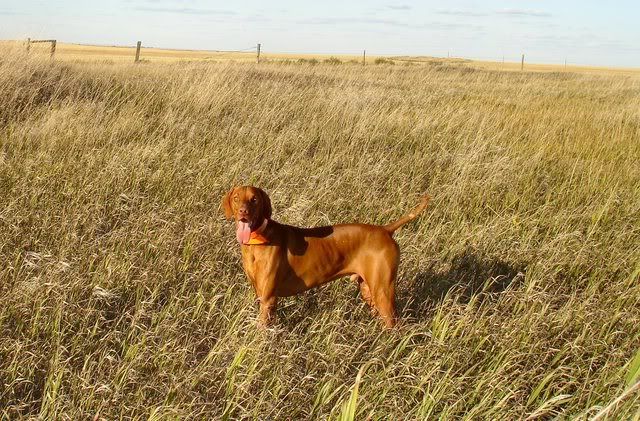 Piqua with a goofy little expression. Notice the broken side mirror on the truck? That was from a young rooster who decided to kill himself and cost me $150.
Piqua with a decent sized sharptail.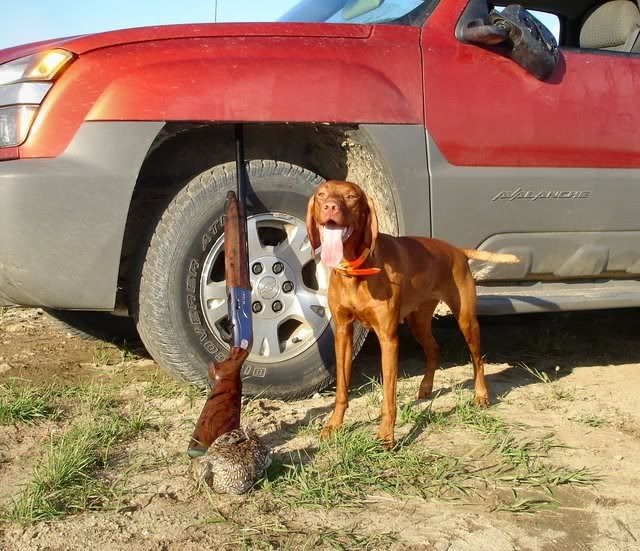 Picture of some of the terrain I hunted today. Piqua is down to the right of the bushes.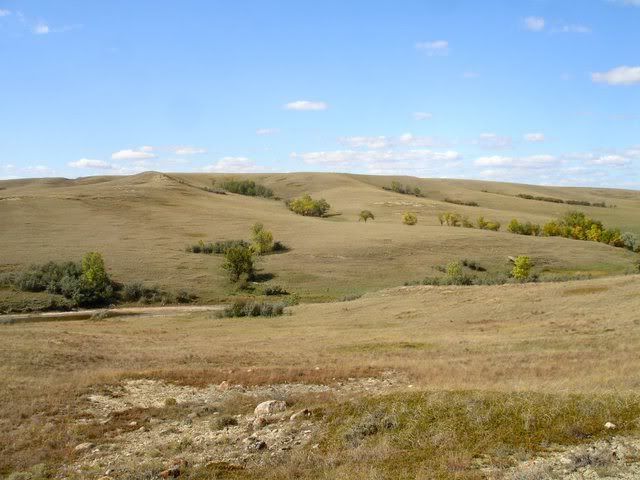 Good luck to everyone who is hunting tomorrow. Oh, to everyone who may think I am breaking the law by leaning the gun against the truck... it is perfectly legal here in Montana. What else is cool is that you don't need to unload the gun or case it up while hunting. Just one more of the things that are really different out here compared to Michigan.