Discussion Starter
·
#1
·
Alright, with forecast of a rainy opener and a SOUTH wind, what do you all think about the property I will be hunting. Usually I would have no problem waiting for a better day, but last year they cut the corn Oct. 2nd and ruined my stand locations. I want to push the pressure a little this year. I have to park at the orange square, property owners request.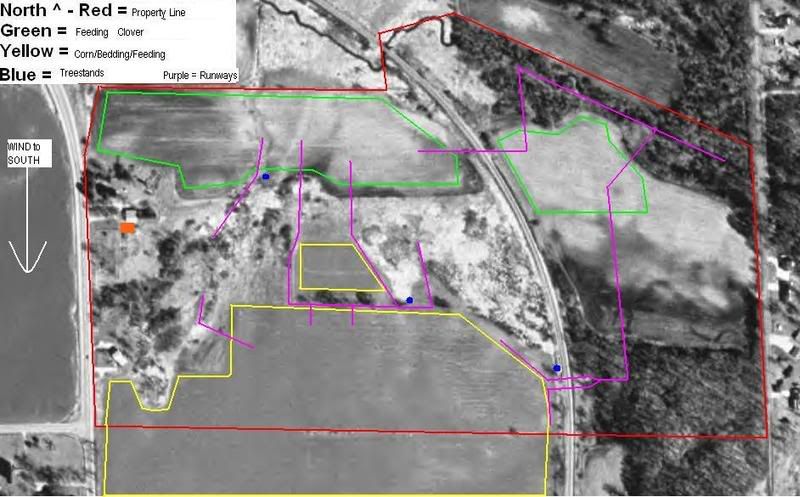 Walking the clover is out of the question because it scares all of the feeding deer of the night.
My idea right now is to park, and walk the road South and get into the corn a few rows. My hopes would be that I could get into the middle stand unknown to the deer, and my scent would be downwind of all the feeding deer in the clover.
Anybody have an ideas for me, best just to wait it out until the evening hunt and set on the stand to the far right?
Thanks guys!