Discussion Starter
·
#1
·
It had been a few weeks since i had been trout fishing. the last time i went i had a rough go... low water, high pressure etc..etc--you get the idea, that trip left me longing for more!
I didnt have a lot of time but couldnt think of a better way to spend fathers day! i would prefer to wade and shore fish but i was taking my 5yr old son Travis. The tics and other bugs made me decide to canoe.:gaga:
I picked a 3 hour 'normal' paddle, knowing it would take about 5hrs with all the stopping.
Starting mid-day didnt really help us, but after getting Travis familiar with the spinning reel, he was able to bring a few small trout to hand!
I am working with him on handling the trout before release so hopefully by the time he's 6 he'll shed the 'bear' grab!lol
Its so funny, EVERY trout we caught- "dad, can we keep it and eat it?"lol he likes fish!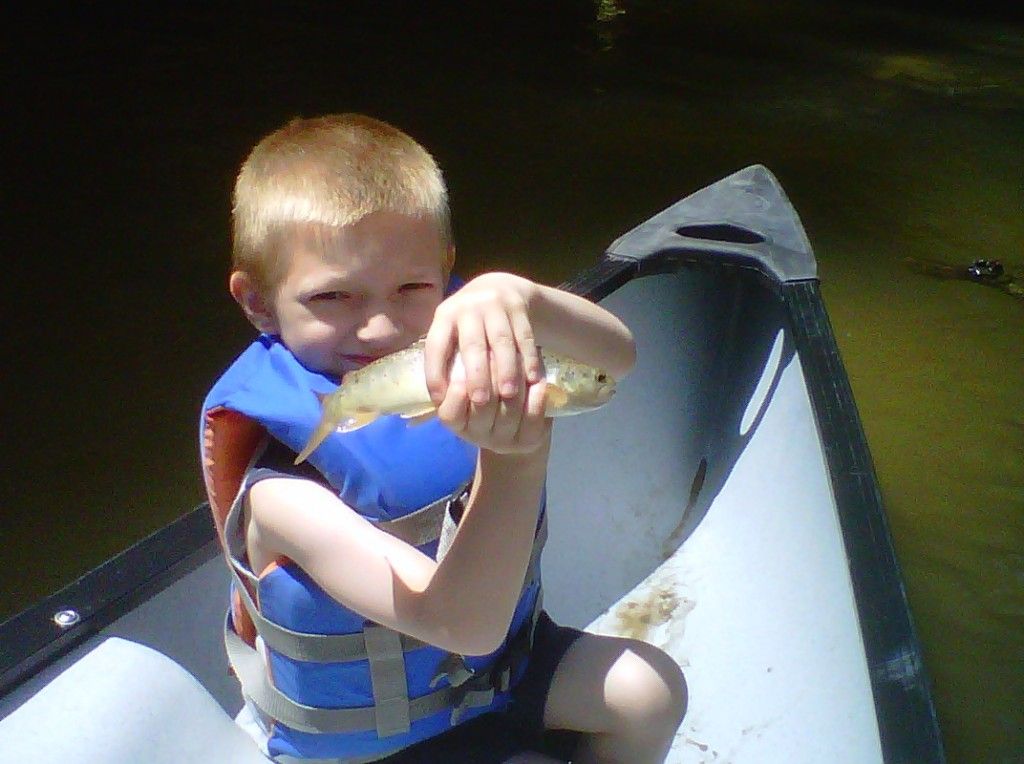 "is this one big enough??"lol, "almost buddy", He quickly recited the program..."ok, we'll let it go and come back when its bigger!"
Me and lil slab!
Finaly, he caught a keeper 12.5" brown!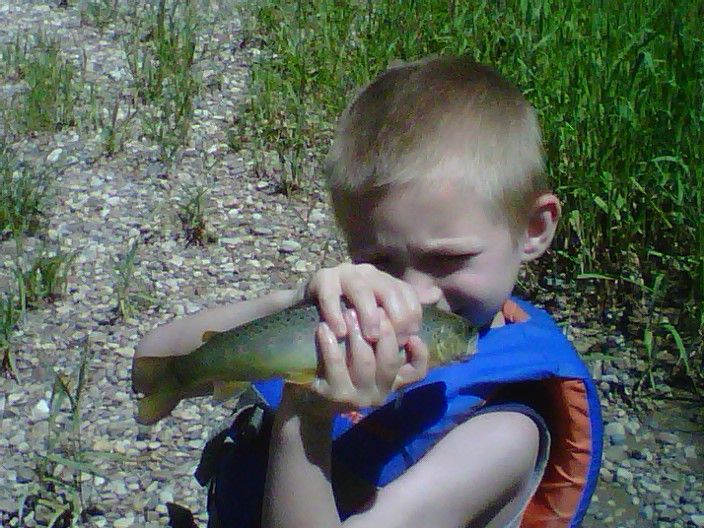 "We can keep this one" i said, which he promptly replied "now YOU need one to eat!"
The water was slightly stained from the morning rains but still below normal levels. couple bends later i hooked a keeper 16" brown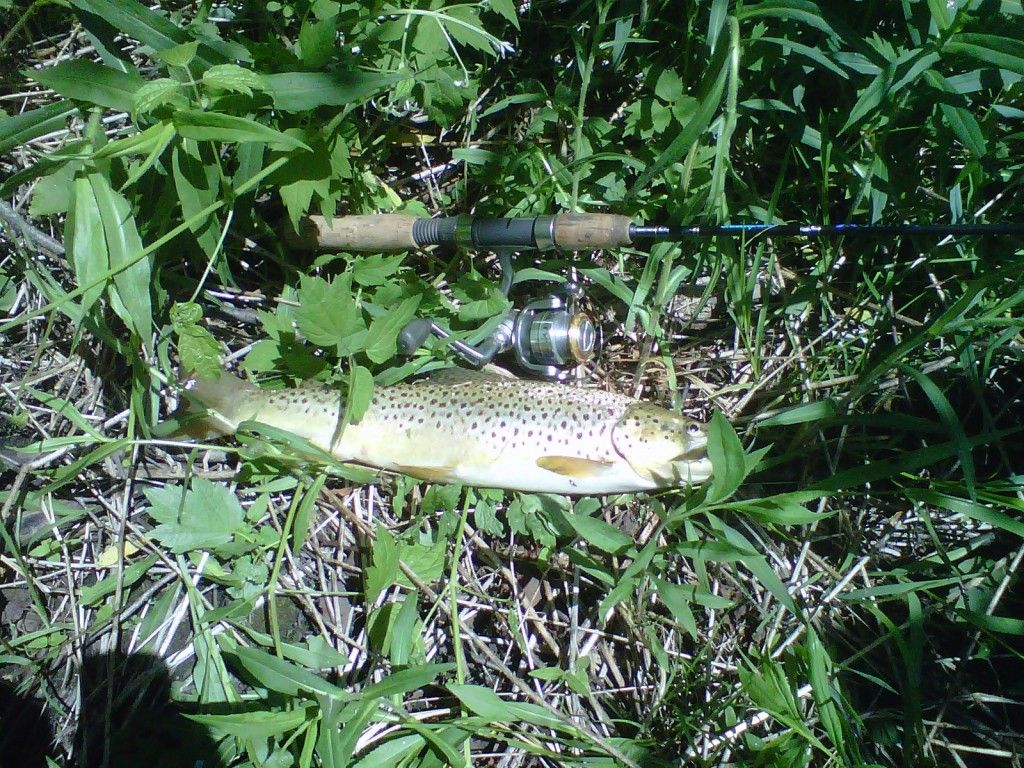 Travis actually did an amazing job netting that fish for me, i was about to start shouting instructions but he instinctively scooped it in!! I was lmao!
The real highlight of the trip was about 4hrs in, Travis turned around and said " dad, i love you, and trout fishing"..............."i love trout fishing and YOU too son"
Goodluck!!