MMMmmm Scooby Snacks RULE!
Discussion Starter
•
#1
•
Fished a few hours with Lee (brigeton) tonight & had a pretty good time ,
but we just couldn't seem to 'convert' very well this eve.
I got on the water a bit earlier than Lee due to a doctor appointment - and while it was still light out I had a 5-6LB eye bang a bait right at the boatside , yet he didn't get a sore mouth!!! It was a goooood hit too , just turned and 'coiled' on the strike , but it just wasn't my night.
:lol:
We only ended up with twin 20" fish - Lee went 1/2 and I went an astounding 1/7 !!!!
:yikes:
Thanks for sharing the trip and thanks for letting me have the fish tonight ,
awfully kind of you Lee!
Dawn saw those twin 20's & said "PERFECT SIZE"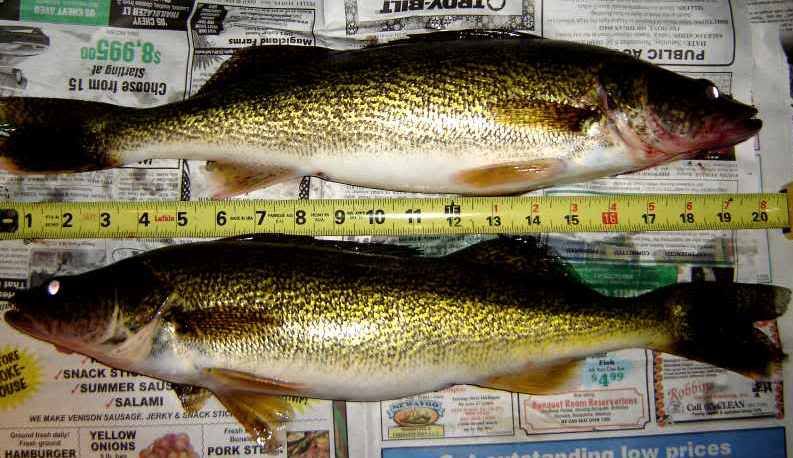 Maybe we'll sKarF 'em up on Friday.
I love this time of the year , BUT it's kinda hard to "Scare 'Em from McClaren" on some nights !!
THANKS LEE!!!!!!!
Let's do it again soon!!
Robert