Discussion Starter
·
#1
·
How do you know when you've shot a small deer?
When you can do this with one arm! :yikes: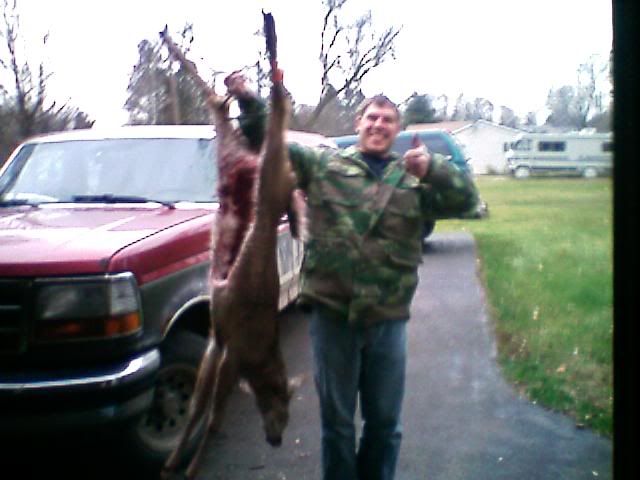 My buddy (a M-S member whom I will not name to spare him the embarassment) shot bambi near the end of gun season. He called me and said he dropped a nice doe... Talk about ground shrinkage!
I told him he need not worry about temps for hanging, cause if it got too warm before I could cut it up I'd just put it in the meat tray in my fridge!
On a side note, I told him me must be a heck of a shot to hit such a small target.