Discussion Starter
·
#1
·
...........probably not what you were thinking!!
I built this little duck boat a few years back, and haven't used it. I followed the plans on
http://www.diyduckboat.com/
and built it out of foam insulation and fiberglass. Unfortunately, I "over built" the boat and used two layers of fiberglass, which made it too heavy for one person to manipulate. She floats on the water just fine......took her out on a local pond and she was quite stable. I just can't manage her by myself.
The boat is in very good shape; there are a few spots that might need some repainting, and the floor in the cockpit might need to be redone, but other than that, it should be ready to go.
All you have to do is pick it up.......only problem is I registered the boat so I could use a small outboard/trolling motor on it, so I need to sign the paperwork over to whoever wants to take it.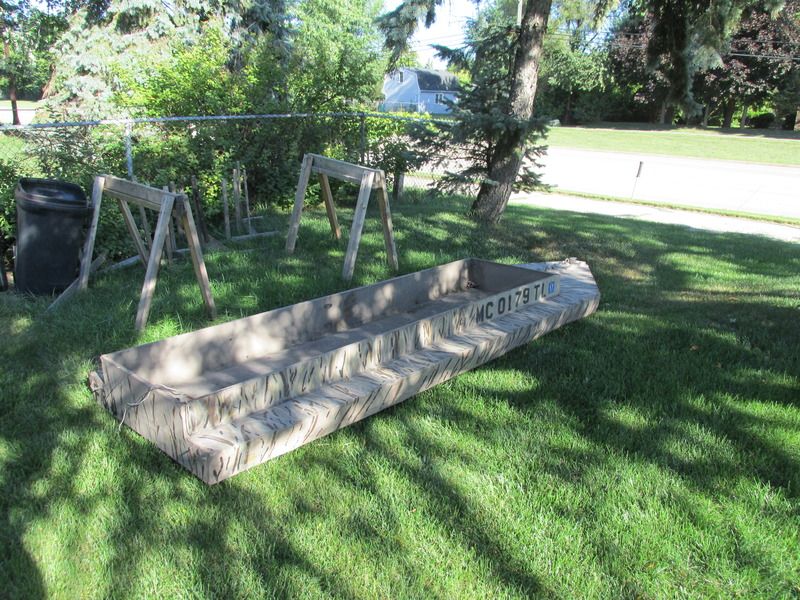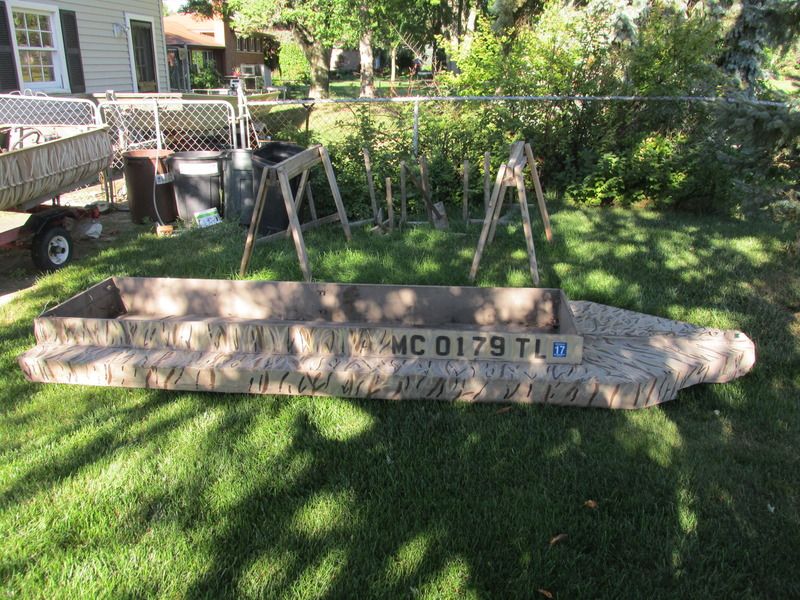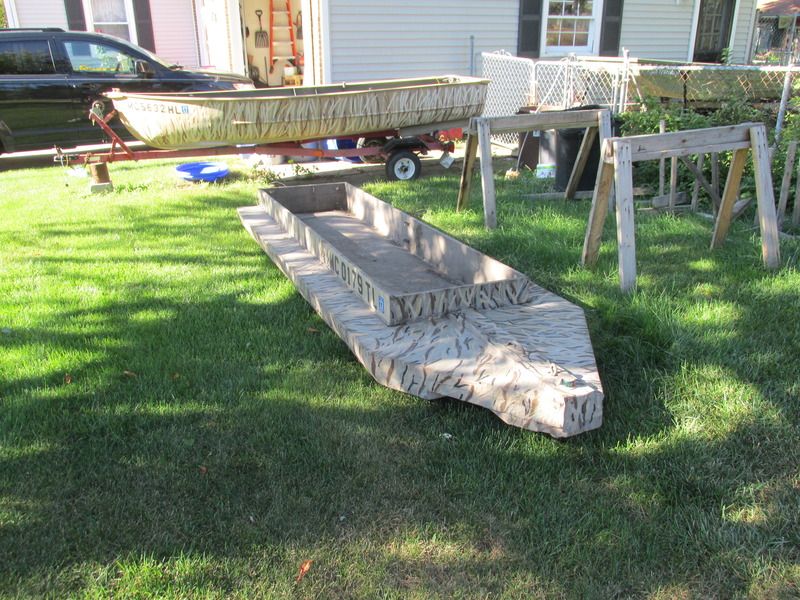 Probably would be a good rig for someone who has a pond/small lake that they hunt regularly, and could put the boat in and leave it there most of the season. If no one wants it, I'll end up taking a sawz all to it, and I put a bit too much effort into it to do that..........
Anyway, thanks for looking..............................