Discussion Starter
·
#1
·
I didn't expect much from a trip to the Pere Marquette River because all the reports have said the fish are still out in Lake Michigan and in the lower river. Since we haven't camped in a few weeks we packed the Sunday NYT's and some books and made our way to a primitive USFS campground near Baldwin. We picked up enough oak firewood at the local slab mill so the 350 was listing backwards. We got the primo camping spot because there was not another soul around. How different from the madness that will soon visit the river when salmon fever hit.
I intended to fish each evening about three or four hours and enjoy running, reading, conversation with Kary, and the campfires.
I toured the river the first night and managed to hook a nice buck.
We cooked some steaks over campfire and enjoyed choruses of coyotes and some owls.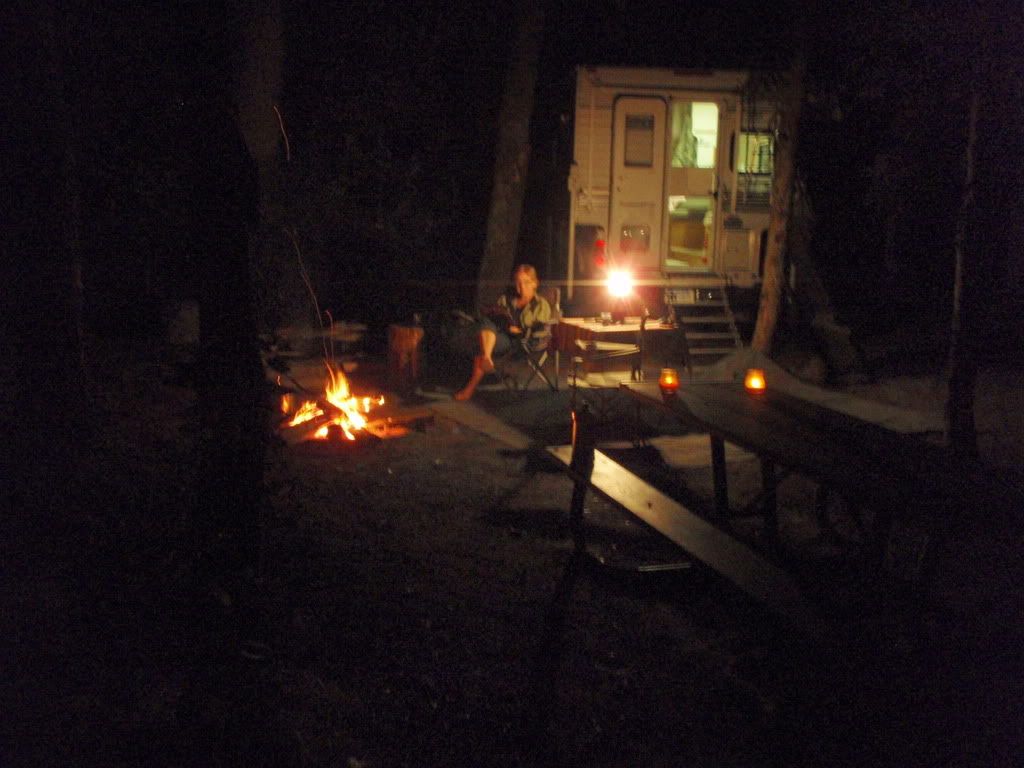 I have come to enjoy running and mountain biking in the Baldwin area. When I ran over to Gleason's I saw numerous deer. The footing is perfect for running and the North Country Trail is a great mountain bike venue. The weather was perfect for running but too bright for daytime salmon fishing IMO. I am not a birder but I was amazed at the many birds in Baldwin that we do not have in AA. We're looking them up now.
Green caddis, black WB's, eggs and stoneflies worked for me.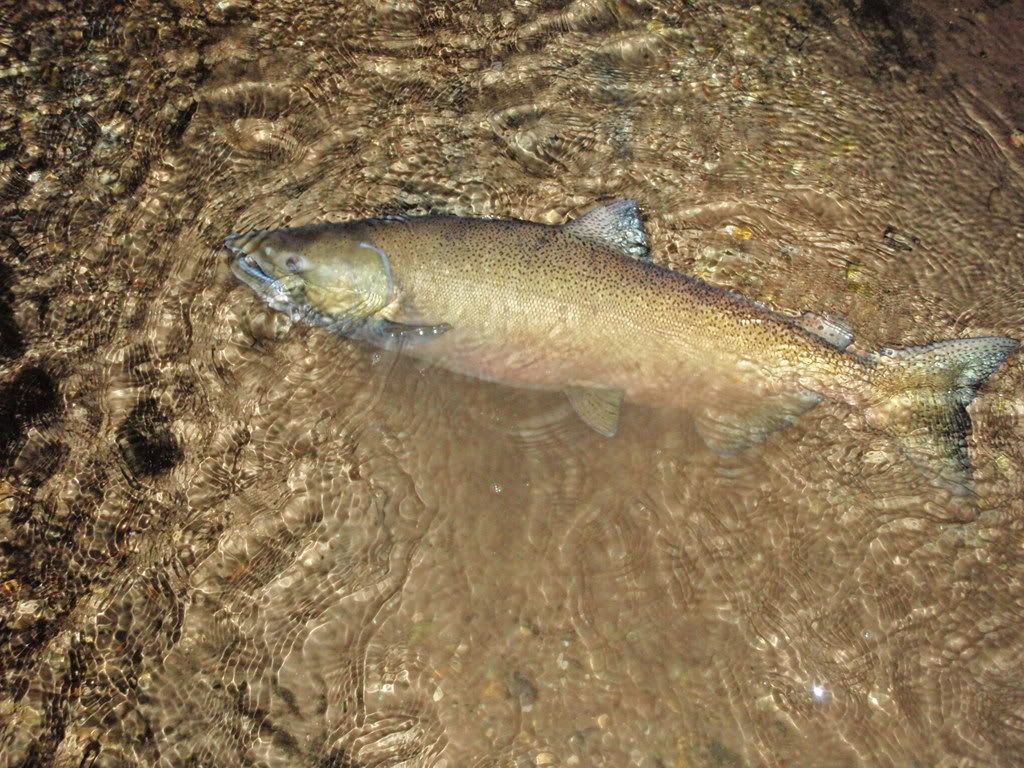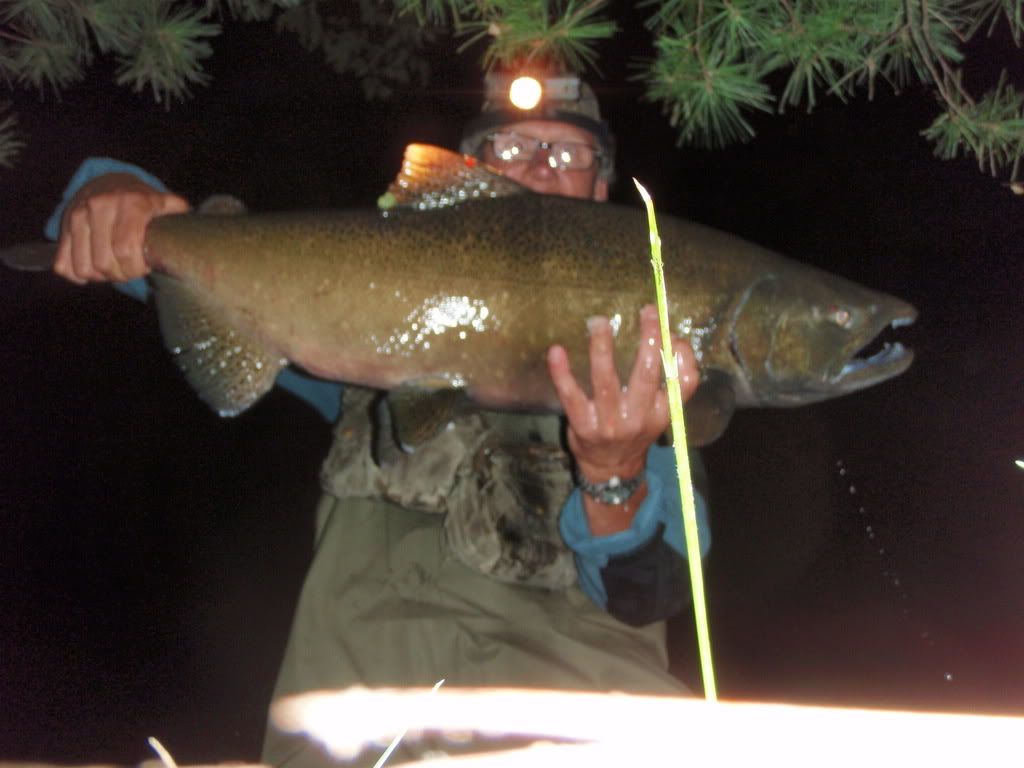 On Thursday night we saw four camps being set up and several more driving in. We had a great time
Wednesday evening I hooked and landed three more