Discussion Starter
·
#1
·
For Sale:
18 burlapped Herter\'s 72 bluebills. All drakes. These were the project dekes that I did last year. All have since had composite decking keels added to them and each has a Tanglefree dropper and a stainless longline clip (from Decoy Rigs, Whiting, Indiana) attached. Asking $150.00 for the lot.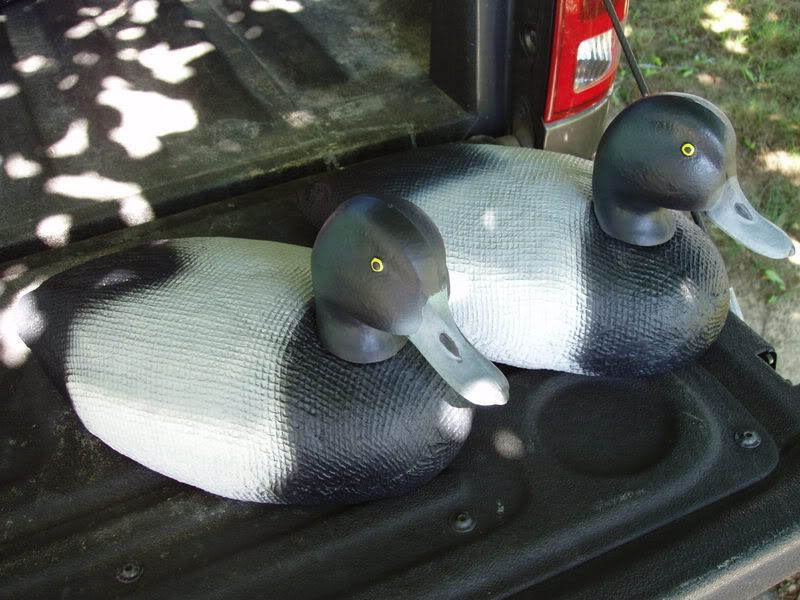 12 St. Clair Block Bluebills converted to Buffleheads last year. These were also project dekes, and I went to great lengths to strip off the old paint and re-work them. You will not find a better rough-water riding plastic decoy on the market. Each has the same stainless longline clip and dropper as described above. $75.00 for the dozen.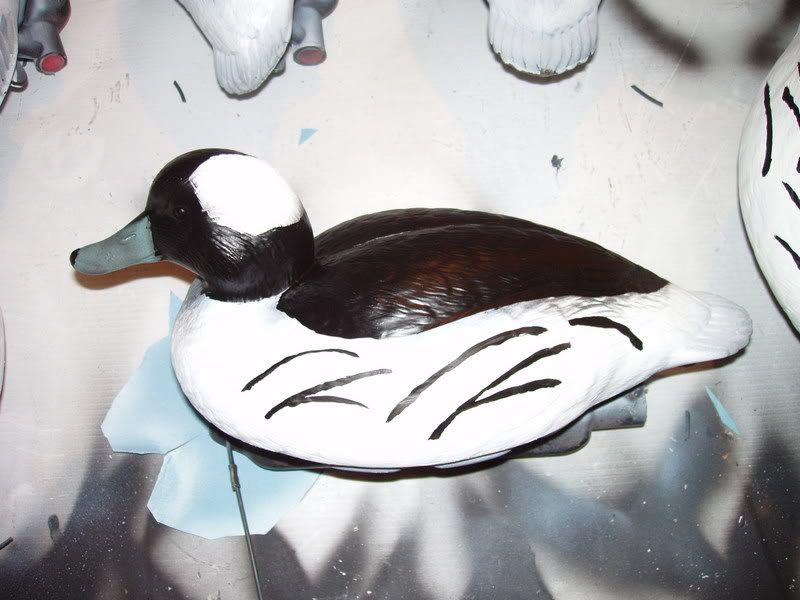 I also have three 115\' lengths of 7-strand Diamond braid with six accompanying anchors (2-3#). Asking $25.00 for the lines and anchors.
I also have 6 GHG buffleheads and an Avery 6-slot decoy bag that I will sell for $50.00. Hunted exactly twice. The dekes and the bag go together...not splitting them up.
Lastly, I have three 12-slot decoy bags to go with it all. I would prefer to NOT sell the bags if the decoys do not go. Asking price for the bags is $30.00 per bag, and I\'ll have to check tonight for the manufacturer, but I got them from a link off of the \'fuge.
You can have ALL of it for $350.00. Willing to meet within a reasonable driving distance of Toledo, and I would prefer not to ship.
Thanks for looking.
BFG - See More Here:
http://www.michigan-sportsman.com/classifieds/showproduct.php?product=11872