Gunfun already addressed Wareagles questions but WE may want to follow my pstings on fencing...
We continue to be inundated with almost daily heavy rainfall here in SE Iowa and it is honestly quite rare to go a full 24 hours without at least a 1/2" of rain! Last week we averaged an inch a day on already saturated soils and flooded fields, all of which is drowning crops in the fields and pushing nitrogen beyond the root zone. Thousands of acres are unplanted and as many more unsprayed creating very difficult situations for farmers here.
Passing by fields of yellow and uneven corn, I know I am blessed to have my milo and beans on reasonably well drained soil although much of it is still suffering.
Milo/soybean combo at 3 weeks
The WGF milo is better adapted to hot dry weather but most of it is doing well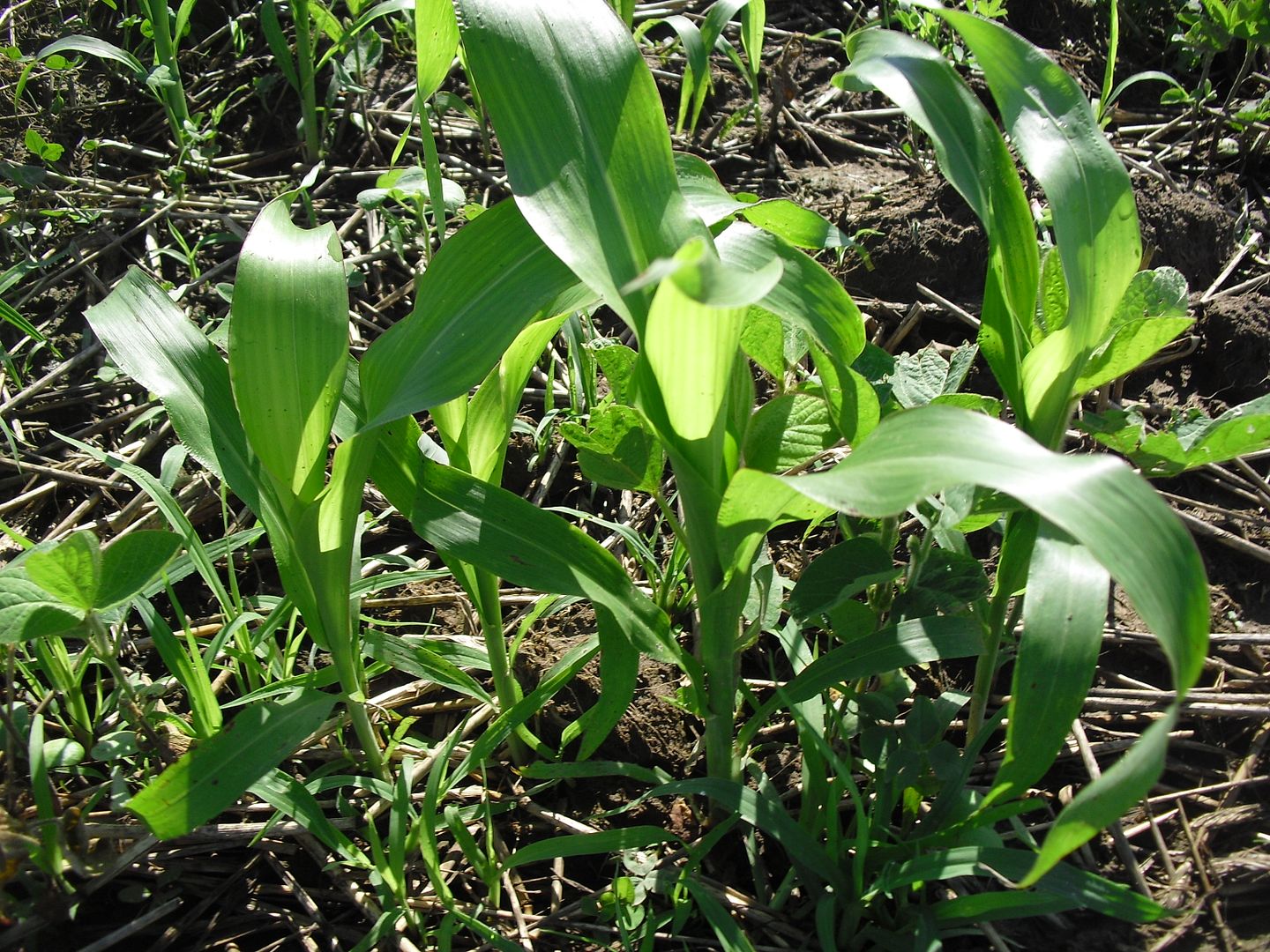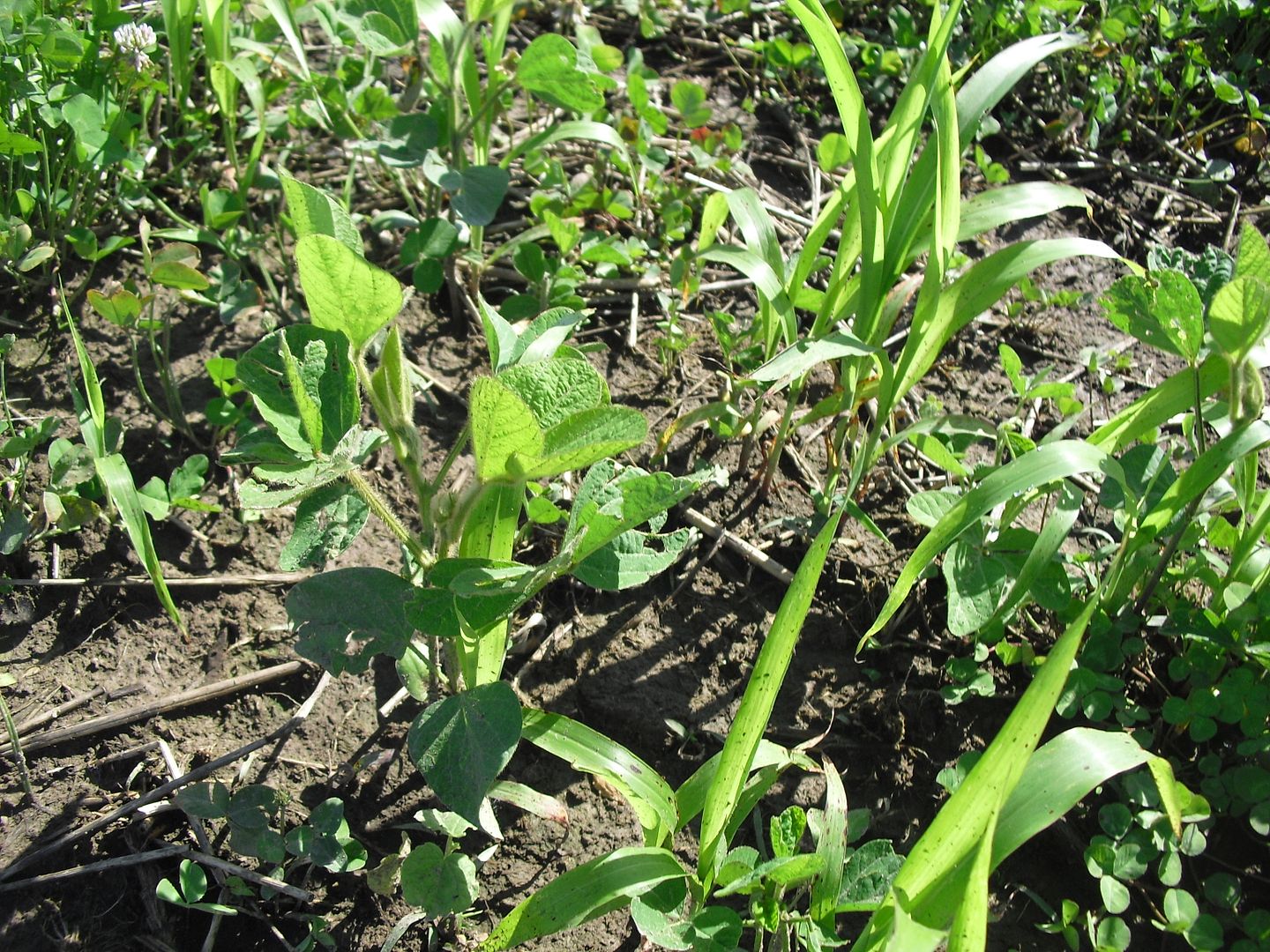 Now that I have the field fenced the beans are rebounding and handling the wet soils better then the milo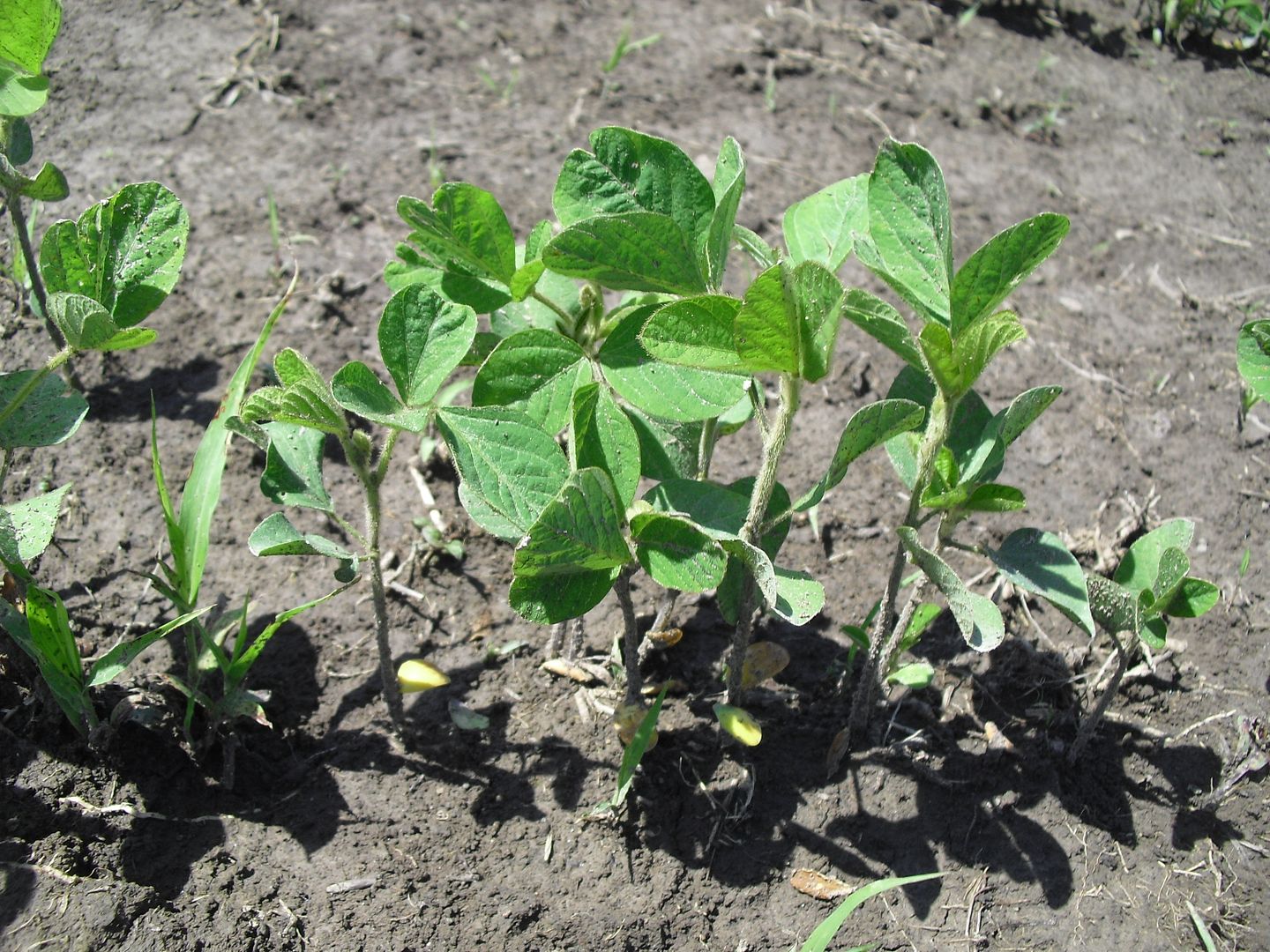 Parts of my field looks like this...drowned out!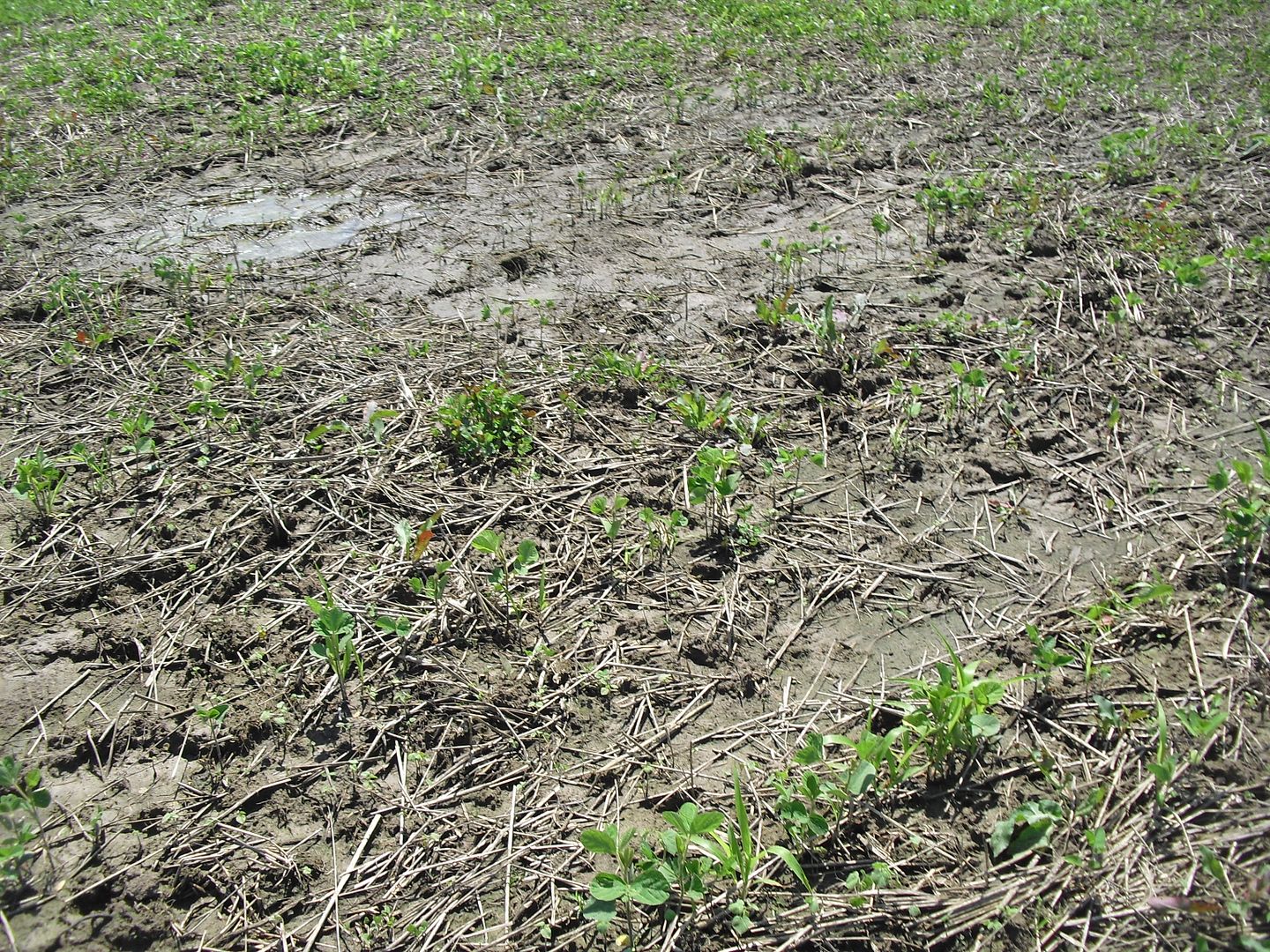 You can see the lower leaves of the soybeans are yellow and the milo is spotted
The Dual II Magnum herbicide is keeping the crops clean
and that is even more apparant where I missed a strip!
The rye straw mulch also helps suffucate weeds and in dry years conserves soil moisture