Discussion Starter
·
#1
·
As some here have heard, I had a serious problem with beavers which showed up on my farm this winter and augmented my wetland project into a monstrosity that had well over ten acres of woodlands underwater into May. Some beavers were trapped, and the rest, for whatever reason, disappeared. While trapping was in progress, I put up a camera along their dam, angled downward, in hopes of getting pics of one of the rascals, but alas, was unsuccessful. On May 12, I took my pitchfork and shovel and cut a hole in the middle of a 90ft berm which these filthy rodents had erected.
Here I am shoveling away; the main cut was probably 30 feet south of where I'm standing here.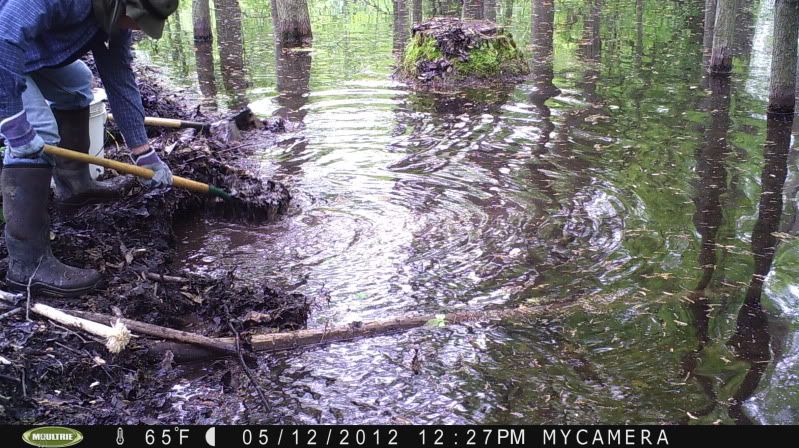 Couple days later:
One week later: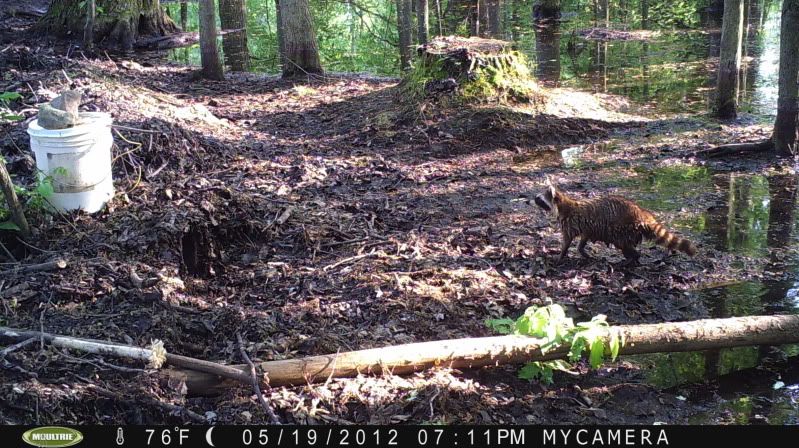 Finally, the low water mark.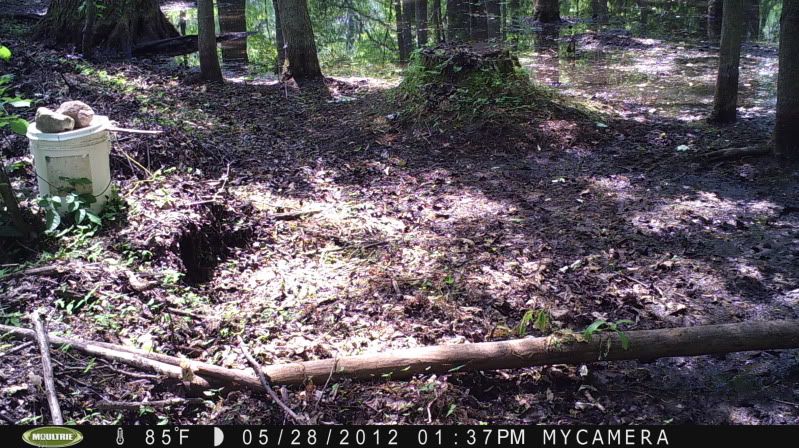 In early June, just for kicks, I swung the camera around the tree and aimed it in the opposite direction. Had daily pictures of antlerless deer, and one odd pic of a bachelor group of bucks which traipsed by. One of them could be a shooter for some kid this fall.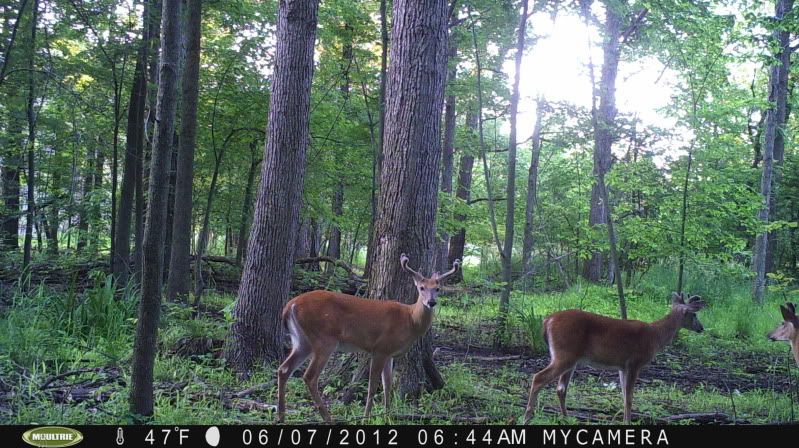 Of course, any scouting cam sequence of mine would be incomplete without at least one human interloper.