Discussion Starter
·
#1
·
been hunting all month and have not seen a deer worth shooting (smaller bucks and doe fawns). right at last light this big ol girl came out of the corn and I got my arrow in her at 8 yards, she ran about 80 yards.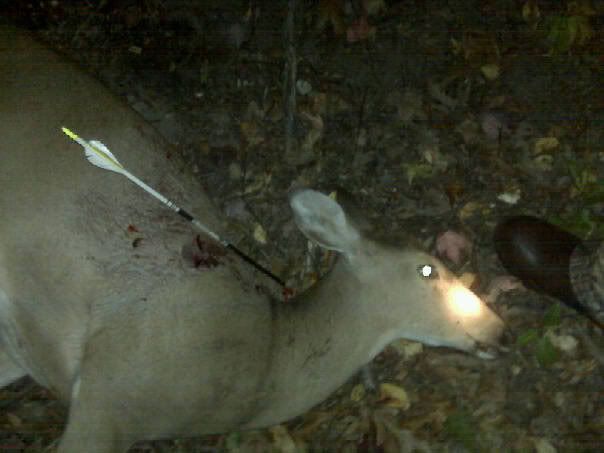 i shot thru the top of the shoulder on one side , one lung , heart and it didnt exit but the thunder head lodged in the exit side shoulder and just shattered it.
Sensitive content, not recommended for those under 18
Show Content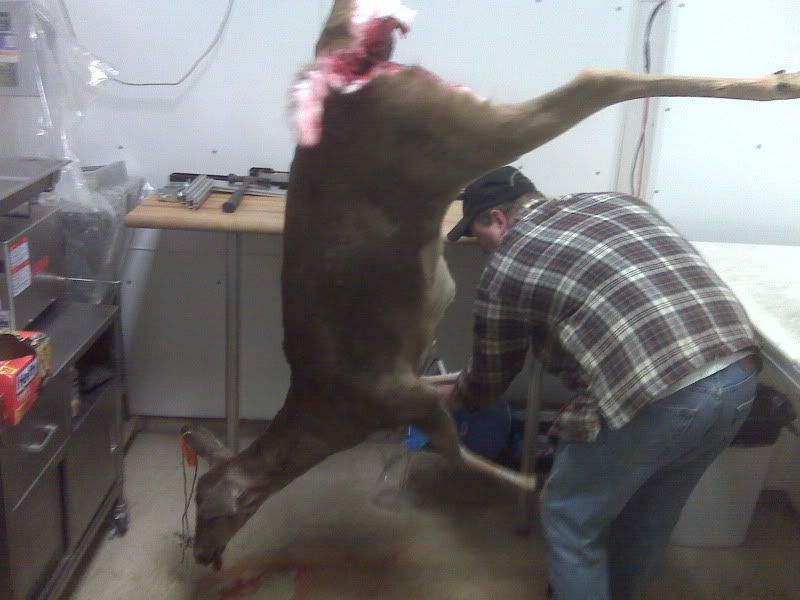 here is a pic of the doe fawn I played peekie boo with on my way out earlier that morning.